Introduction to Gifu City
Page Number 2000161 Updated on April 1, 2023
Gifu City is home to the Gifu Prefectural Office and beautiful nature spots such as the clear-flowing Nagara River that runs through the center of the city and the lush green Mt. Kinka.
It is also known for its over 1300 year tradition of cormorant fishing on the Nagara River and its history, including the national historic site of the original Gifu Castle ruins.
Gifu became known as an important strategic location during the times of Saito Dosan and Oda Nobunaga in the Sengoku period.
In the Edo period, Gifu-machi (town) became part of Owari Tokugawa territory, and Kano-machi (town) served as the castle town for Kano Domain as well as a post station town on the Nakasendo Highway and saw increased development as a result.
City symbol (chosen on August 27, 1909)
Gifu was originally called Inokuchi and was later named Gifu by Oda Nobunaga.
Gifu's city symbol was chosen due to it being the first character used in its former name.

City tree and flower (chosen on October 22, 1972)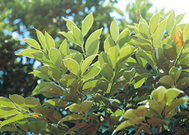 City tree: Japanese chinquapin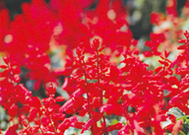 City flower: Scarlet sage
Facts about Gifu City
Location
35°25′N, 136°45′E
14.3m above sea level
Area 203.60㎢
Number of households 185,060 households
Total population 402,400 people (including 9,918 foreign nationals)
192,475 Men (including 4,337 foreign nationals)
209,925 Women (including 5,581 foreign nationals)
(as of January 1, 2023)
Mt. Kinka
Mt. Kinka is situated towards the center of the city and stands 329m above sea level.
Gifu Castle stands on its summit and is one of symbols of the city.
The mountain is covered in lush forests and is home to over 700 different species of plants.
It is also home to many different types of animals and is a natural treasure.
The Japanese chinquapin trees appear to give the mountain a dyed gold appearance in the spring.
To get to its summit, you can take the Mt. Kinka Ropeway or climb hiking trails.
The summit is also home to the Squirrel Village where you can give food to the squirrels that live there.
Cormorant Fishing on the Nagara River (Ukai)
Cormorant fishing on the Nagara River, a staple of summertime in Gifu City, is held each year from May 11 to October 15.
It is held every night during this period excluding when water levels are too high and during the fishing holiday (night of the harvest moon).
Cormorant fishing on the Nagara River has an over 1300 year old history and was protected by political leaders such as Oda Nobunaga throughout this period.
It was also loved by culturally significant figures such as Matsuo Basho and Charlie Chaplin.
In pitch-black darkness, six cormorant fishing masters employed by the Imperial Household Agency wear traditional clothing and ride fishing boats adorned with lit torches.
They catch sweetfish (ayu) by calling out to the cormorants and using the strings attached to them to guide them.
The sight of the ships moving down the river and eventually moving side by side captivates the viewers and invites them to a scene of simple yet profound beauty.